Personalise
Available colours
Black
Verde
Red
Orange
Pink
Sky blue
White
Army
Dark mouse
Royal blue
Bordeaux
Set background colour:
19 colours
4 colours
7 colours
5 colours
3 colours
5 colours
4 colours
4 colours
9 colours
4 colours
2 colours
2 colours
4 colours
7 colours
3 colours
3 colours
3 colours
4 colours
4 colours
6 colours
9 colours
3 colours
1 colour
1 colour
1 colour
1 colour
1 colour
1 colour
CANVAS HORIZONTAL
CANVAS VERTICAL
CANVAS SQUARE
FRAMED PRINT VERTICAL
FRAMED PRINT HORIZONTAL
Upload photos taken with your camera or phone, or images without backgrounds that you've touched up.
You can upload photos in JPG format or images with transparent backgrounds in PNG format
PNG and JPG files. Max 20MB.
Minimum resolution 120 pixels/inch
The best designs from our community of stores and designers, at your fingertips
Showing

1

-

12

results
Change clip art colour:
Add text directly to the product with this simple tool.
You can rotate and resize the text on the product.
Baby's bodysuits
Details:
6.19 oz/yd2, semi-combed cotton. Organic dyes. Double stitching. Only the best for the kids.
How can I make my own personalised baby clothes?
Making your own personalised baby clothes is easy with our Personaliser:

1) On the "Select Product" tab, select the product or style you'd like to print on.

2) On "Upload Your Photo", you can upload a file/image as a JPG or PNG (in case the image has transparency).

Note: If the image you have uploaded is too small and you cannot enlarge it more, this means that the original resolution is very low. At a minimum, it must be actual size and be 120 pixels per inch. That means, if the printed design size is 20 cm wide, the original image should be at least 20 cm wide (it's possible to reduce the size, but not enlarge it). Maximum print width: 24 cm.

3) On "Add Design", Browse through the categories or use the search field to find a design you like. Then you can resize it, rotate it... etc.

4) On "Add text",just fill in the fields where it says "Text:" use the font you like best, increase or decrease the size at will and set the colour to your preference.

If you want more complex text or text with strokes that aren't possible with the fonts we have available (such as distressed text), or many colours, or gradients, you can create a PNG with a transparent background in a program like Adobe Photoshop, then upload it via the tab "Upload your photo ".

When you've finished, you can add your personalised baby clothes to the Shopping Basket and proceed with the ordering process (you don't need a user account). You can also send it to others for review, or save them to your favourites for later use.


Children's clothing: style, prices, descriptions and sizes
10 different colours in 2 original styles
Priority shipping within 48 hours (for UK mainland)
Free shipping with 3 items
Your photos, your designs, your text!
Standard shipping: 8 working days
Hassle-free exchange and return policy
Children's t-shirt, short sleeve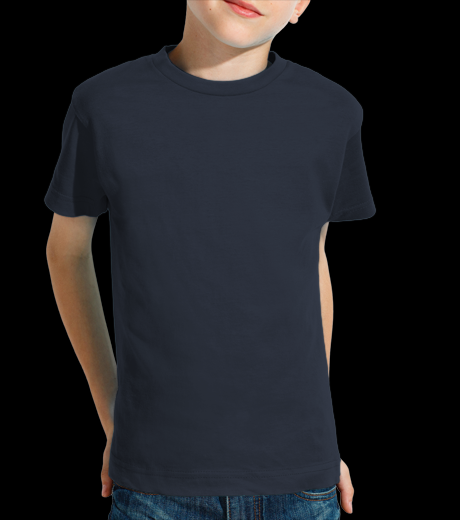 Available colours
#000000;
#2B3039;
#005195;
#C1DAE6;
#018829;
#9f0e04;
#F7C1D9;
#F26531;
#FFFFFF;
Price from £12.99
Product description
Unisex t-shirt ideal for kids. The same finish and quality as our standard t-shirt, but in smaller proportions :) Spanish fit and cut.
100% Semi-combed cotton, 4.8 oz/yd2
Quadruple layered collar, reinforced stitching on collar and shoulders
Side seams
Available in 9 colours
100% satisfaction guaranteed
Made with passion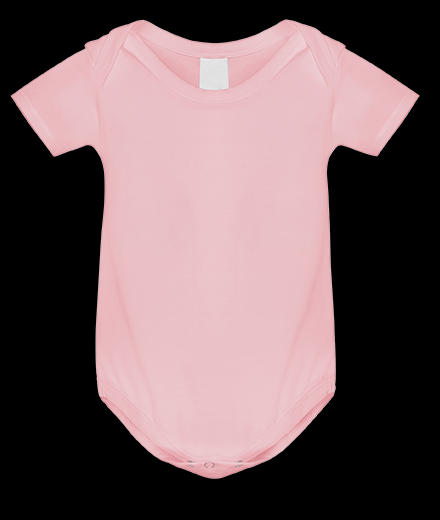 Available colours
#FFFFFF;
#22A3CB;
#F7C1D9;
Price from £13.99
Product description
What a cute baby bodysuit! That's what you'll hear from other mothers when they see this personalised one made just for you. Easy access for baby's head and three metal buttons for easy nappy changing access.
6.19 oz/yd2, semi-combed cotton
Reinforced stitching
3 metal buttons
Available in 3 colours
100% satisfaction guaranteed
Made with passion